Discord bot
Already have a server, but want to give it a fresh look? Our bot is just the right one for you! It is capable of transforming your server with the use of one command.
How do you start?
This tutorial will only work if you already have the bot in your server. Click here to invite it.
Start by finding yourself a template on our website, you can do so by clicking
here
.
Once you found one, you can copy the markdown text which can be found under the template description, and paste that into your server.
You can copy the markdown from underneath, or click
here
to try it yourself.
ds.load template https://discord.new/fQ2KVVbwCvKZ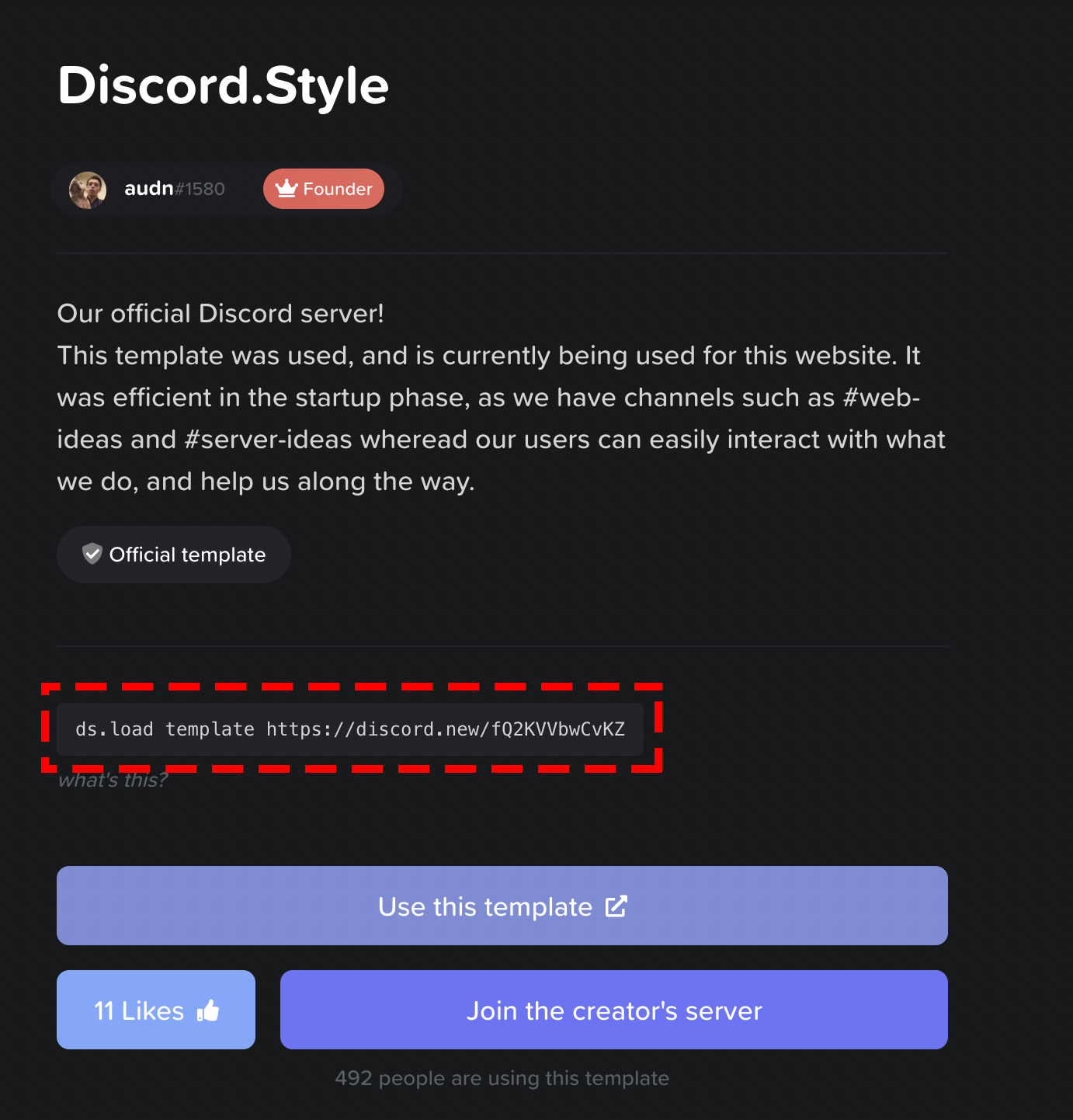 That's it!
You're set now. This is the only command you really need, as youcan choose between loading the full template, only roles or just channels.
ds.load <template|roles|channels> <id>